Instructions: The words and videos below are meant to be read and played in sequence, together forming one complete worship service. Begin by pressing play on the first video.
God Bless!
---
To God, all are alive

~Luke 20:39
As Christians, we follow a God who is always present with us.
When Moses wanted to know God's identity, he received in response a name that is not really a name, but rather a promise. God said, "I am…" and also "I am the God of your ancestors."
As names identify people, so this promise identifies God throughout all ages and in all places. God is the one who exists, past, present, and future, because to God, there is no future, no past, only the present. And in God's present moment, God is always present with us.
The one who was with our ancestors, will likewise be with us, with our world, and with our children, forever.
Because that is who God is.
---
Certain spaces in the prayer are left open for you to add whatever is on your heart to add.
And Let Us Pray…
Lord God, Creator, Redeemer,
We lift before you the concerns that we share with our world…
… with our nation …
… with our communities …
… our families …
… our friends …
… our neighbors …
… and ourselves …
Watch over us, and guide us in these times of uncertainty and fear, into your promise and your future.
Forgive us for all the wrong that we have done,
Willingly and unwillingly,
Knowingly or unknowingly.
Give us your grace, to resist tomorrow whatever temptation we have given into today,
To persevere in challenges we have yet to face,
To live beyond fear.
In the name of the ever-present God, Amen.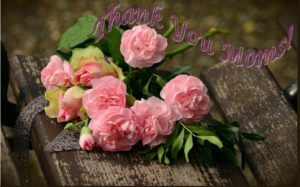 ---
At this time, I would like to take a moment to say HAPPY MOTHER's DAY to all you mom's out there, including a quick shout out to my own, Sharon Bude!
Thank you so much for all that you do!
---
Now, I'm pleased to introduce my father, Pastor Norman Bude, and his message for this Sunday.
---
"When the church talks like Jesus talks, things happen."
Jesus's ministry was immediate. It did not dream for a future were all our problems would be fixed. It did not long for the "good old days." Jesus took the present moment, and made it into something beautiful.
What I love about this closing song, is that is speaks they way that Jesus speaks – in the now. It takes the stories of the past, and our hope for the future, and puts them all into the present tense.
The time to do God's work is now. The time to declare God's word is now. The time to praise is now. The time to fix this world, is now.
Because to God, it is always now.
So in the week ahead, going out or staying in, find a way to share the beautiful thing, the most valuable thing, now.