The Deep
To the ancient mind, this word conjured images of a bottomless ocean which continued down and down and down until its waters opened into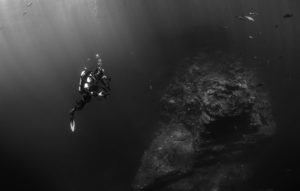 the mouth of the Underworld.
This was an eternal prison for the dead, and for the monsters that the gods had trapped there at the beginning of the world – a place of uncertainty, of death, and often of non-existence.
Genesis 1:2 uses two different words to describe one concept: the Deep, and the Water. Both reference the ocean, but not the oceans that modern science has mapped.
Check out this video trailer!
Primordial
Genesis chapter 1 refers not to the ocean as we know it, but to the primordial and mythological ocean. It existed before the earth, and in many mythologies, gave birth to the gods. The earth itself, dry land, was humanity's lifeboat in the midst of this endless and treacherous water.
The Deep served as a gateway into the land of the dead, but also as the origin of all life. Ironic, that the ancient world understood what modern science now tells us must be true: that life began not on land, but in the waters.
Myth
Just about every mythology begins with this concept of the Deep.
Chaos.
The Abyss.
Oblivion.
It has different names, and it is not always water. But it is always endless, bottomless, simultaneously the giver of life, and the doorway into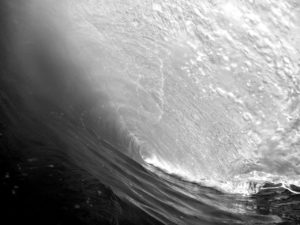 death. It is a primal power, which draws us back to our most primitive needs and fears. It is a power beyond us, a mystery which we cannot fully comprehend—the Nothingness beyond creation.
From this primal power, the ancient myths tell us the gods came… somehow.
Because where else could the gods come from?
But eventually, in order to create human civilization, the gods of the ancient myths go to war with the Deep, chain up it's chaotic powers, and bring order into creation.
Genesis 1:2 is one such war story. It tells of two great powers: God, and Oblivion – the Spirit and the Waters. It is not a unique story, but it is told in a unique way.
In our story, God does not come from inside the Deep. God moves upon its surface. God existed always outside the Deep, and its power was never any match for God's. There is no war in Genesis, no great cosmic struggle. There is simply God, moving over Oblivion and creating life, order, nature, harmony.
Even back here in the beginning, the powers of evil were never any match for God. This holds true for whatever chaos and evil might come into our lives today. Chaos and Evil are only passing shadows over our lives, an echo of the ancient Deep that God once dispelled with nothing more than a word.
They will not last.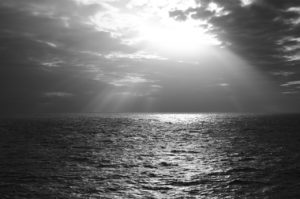 ---
Where do you find chaos and turmoil in your life? Are there things about this world that make you want to give up? And where do you see God working in the chaos?
Share what you're comfortable sharing in the comment section below!